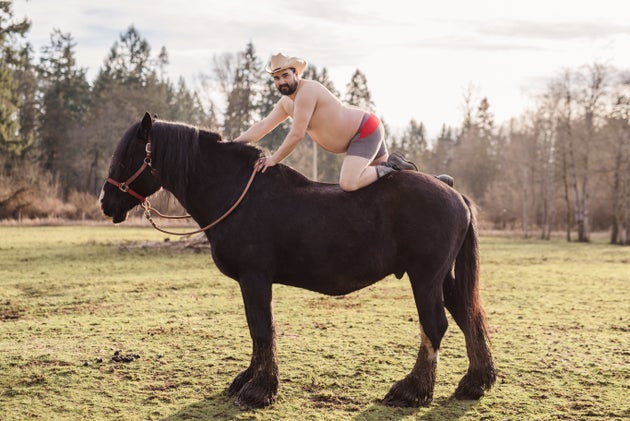 "Dudeoir" photos are totally the new boudoir photos.
Just ask Masika Allan of Masika May Photography. After her original shoot with Brendon Williams went viral, she shot some new pics with family friend Patrick Barry at the insistence of his wife Amanda.
"It's something I would never think of doing, but I thought, 'sure, why not?'" Patrick told The Huffington Post.
For those not in the know, dudeoir photos are the male version of boudoir photos— but they can be a little more tongue-in-cheek than sexy.  Full Story